Welcome to the third in our series of blogs by one adoptive mum who is sharing her own experiences of adoption with us.  In our last post we looked at how she and her husband approached telling their birth children about their adoption plans and the children meeting the social worker for the first time. Here, we are told about some of the checks and references that needs to be complete and look at the training all prospective adopters undertake.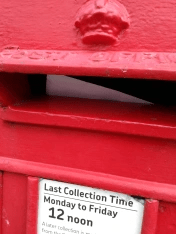 Read part one of the blog here and part two of the blog here.
——
With all the 'initials' completed it was time to submit our Registration of Interest (ROI) to state formally that we wanted to progress.
Sending this off felt so special that we took a photo of us posting the forms to go in our Adoption Scrapbook!
Once this was received and our interest was accepted, we could start Stage 1 – which as the name of this post suggests is all about paperwork and training and a bit more paperwork.
Let's start with paperwork! Our initial social worker had given us some idea of the sort of information that would be required of us in Stage 1 so we had most of the information gathered and once the forms arrived, we were able to return them swiftly – and set that Stage 1 countdown clock ticking!
---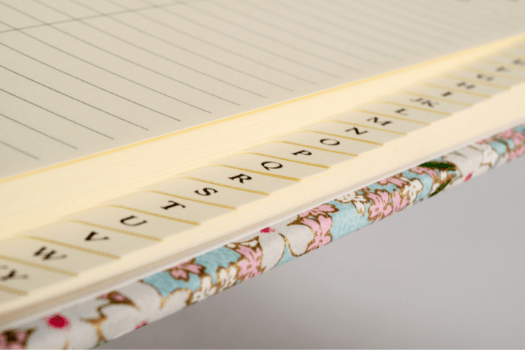 Stage 1 forms give the technical information about your life which then enables the Local Authority to do all the necessary background checks such as referees, DBS and medical checks to determine that you are who you say you are. You'll be asked about your educational and employment history as well as for the details of where you have lived throughout your life.
Having both moved around quite a lot as children – including abroad – it took a few phone calls/emails to parents to track down some of the details from our childhoods and all the addresses we had lived at since birth!
After the initial flurry of gathering all the information to fill out your forms, much of Stage 1 then goes on behind the scenes as the Local Authority chases up all that information you gave them, gets in touch with your referees, etc.
Very much not behind the scenes however are the medical you'll need to book with your GP (and attend!) and, much more excitingly, the training.
---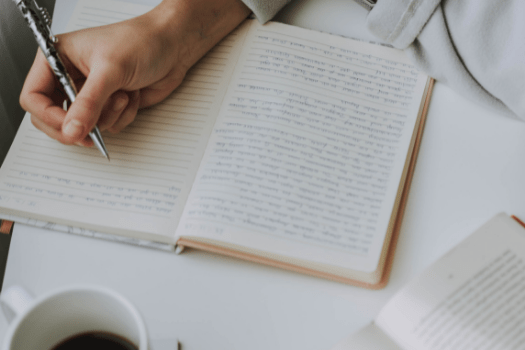 For us this was a three-day in-person training course and I really enjoyed it. It was great to get together and to be able to chat things through with our children at the end of each day. It was quite full on though so I wouldn't plan too much else that week!
The course was taken by two social workers, and we had an adoptive parent visit to share her experience with us as well. Those of us doing the training were all at slightly different parts of our journey as well as from a variety of walks of life and it was a good time sharing with each other and learning together.
A few things I remember clearly more than three years later…
Firstly, I remember feeling accepted and welcome rather than judged. Very early on during the first day we were asked to share what our fears were. I shared that I feared being judged or put in a box and over-evaluated for everything I said – it was great to feel so welcome to share that AND to be reassured that that wasn't the case – not just in words, but in the whole atmosphere of the three days.
Secondly, I clearly remember learning about the adoption triangle and the need for empathy with our child's birth family. I'm not sure it surprised me as such, but it wasn't something I had thought about clearly before. Looking back, it barely scratched the surface on the matter – but it got the subject open as intended. Particularly effective was doing a little exercise where we each assumed roles as we followed a birth family through the process of adoption*. Just moving around a circle of people with my children in tow (I was the birth mother) from 'location' to 'location' and then having one child removed and then two taken elsewhere enabled us all to enter, at just the most superficial level, a hint of the experiences that our little ones and their birth families are typically going through. As did our first look at some children's Child Permanence Reports.
And finally, during this Stage 1 training I remember getting a first taste of Therapeutic Parenting and some of the different parenting techniques involved in looking after children from a background of trauma.
Although as I said earlier it was a full three days, it was all recognisably a first taste and one that is built on as you go forward, so please don't worry if it sounds a bit daunting.
---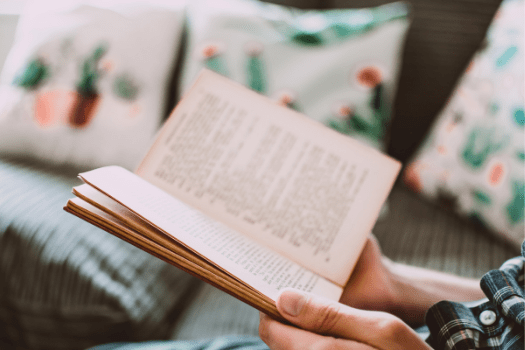 And then Stage 1 ends as it starts – with a bit more paperwork – this time seeking to explore and answer some very different questions from all the forms you filled in at the beginning of Stage 1. For us this came in the form of our Adoption Workbooks. Your Workbooks are much more reflective and give you the chance to comment and reflect on your life experiences so far, both in general and in relation to adoption. Relationships – both past and present are looked into in detail – including describing the support network that will be available to you through the process of adoption and beyond.
Motivations to adopt and understanding of adoption is also a strong theme. There are some technical sections within this – notably finances – but largely it is less about facts and figures and more about who you are and what has influenced you, your identity and experiences. Some of these answers will very much overlap with your partners (if you are adopting as a couple) while others are a lot more individual.
---
Stage 1 complete
For us Stage 1 progressed on schedule and was completed within the 8-week deadline – the only slight problem was our DBS checks taking a bit of time to come through.
At this point we were given the opportunity to take a break of up to 6 months before starting on Stage 2.  This is built in to give prospective adopters time to think, reflect and sort things out if they want to.  Once again after we officially submitted our intention to move into Stage 2, the council would be up against another deadline.
In our next blog our adoptive mum will be looking at starting Stage 2 and the Prospective Adopters Report!
---
A note from Adopt Coast to Coast
Notes from Adopt Coast to Coast: A huge thank you to our adopter for sharing their own experiences of adoption. Please note no two adoption stories are the same and experiences and timescales will vary for each family – if you'd like to find out more about adoption and discuss your own circumstances please get in touch now. 
*Adoption Preparation Training content may vary.
If you'd like to find out more about adoption and discuss your own circumstances, please get in touch now.
If you want to find out more why not come along to an information event or one-to-one appointment?
Alternatively you could make an enquiry and one of our friendly team will give you a call to discuss your own circumstances and answer any questions you might have.