Single parent adoption accounts for around 12% of total adoptions in the England. Despite this fact, there are still lots of people that think they aren't eligible to adopt if they don't have a partner.  At Adopt Coast to Coast we work with single people every day who are looking to start or grow their family through adoption, offering support and guidance throughout the application and assessment  process and beyond through ongoing adoption support.
---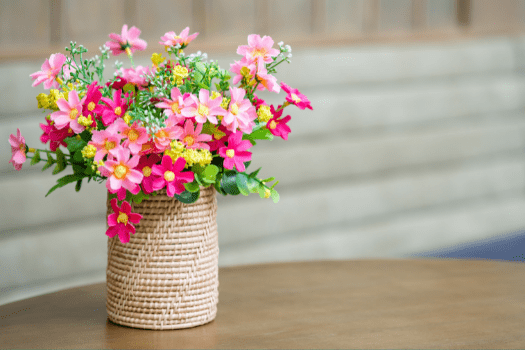 Here we meet Anita, a single mother from the North West who adopted three biological brothers in succession who tells us all about her reasons for adopting and her experiences of adding to her family three times in four years through Fostering for Adoption (FfA).
Speaking about her decision to adopt Anita said: "I decided to adopt because I'd gotten to the point in life where I wanted children and I hadn't met the right person to have children with.  I also felt that I needed to do something about it at that point in time, or it was never going to happen.  I didn't want to go down the other routes single people take to start a family and after doing some research, I knew adoption was the best route to me."
Despite adopters coming from a wide variety of backgrounds, those making initial enquiries can often be worried that they aren't going to be accepted. The Adopt Coast to Coast team hear lots of different concerns ranging from the practical (e.g size of house and income) to the personal (e.g marital status and family set up), but with single parent adopters the biggest questions are often related to their support network.
"My biggest concern was whether I'd be accepted because I don't have any family close by, so I questioned whether I would be perceived as having enough support.  I knew I could do it; I just wasn't sure if the agency would have me.  But during the very first phone call with an adoption expert, I talked about being single, and she brushed it off as no big deal which reassured me that it wouldn't be a problem.  I was aware that I needed to show that I did have a strong support network." Added Anita.
---
Telling people about her adoption plans
Initially Anita didn't tell anybody that she was enquiring about adoption as she wanted to know more before she told anyone.  Only once she had decided to send in a completed Registration of Interest form (which officially starts the application process) did she tell close friends, family and colleagues about her plans to adopt.
The reaction from friends and family were all very positive for Anita, with her stating: "As a teacher I have a lot of teacher friends with experience of children, so it didn't particularly faze anyone.  I have spoken to other single adopters who haven't a lot of experience with children and their family and friends thought it was a bit overwhelming, which is understandable, but my family were all very supportive.
"My parents were worried about the impact on me – especially as we started to investigate a bit more about what the children in care might have been through and how it might impact me, but they've always thought along the lines of 'If Anita thinks she can do it, it's probably fine'."
---
Fostering for adoption
Initially Anita was matched with one little boy through a Fostering for Adoption placement.  Fostering for Adoption (FfA) is an early permanence placement, which allows a very young child, sometimes babies, to be placed with an approved prospective adopter who is also temporarily approved as a foster carer.  This early placement offers the child the best start in life as they can develop a secure attachment with the carer who may become their adoptive parent.  This placement is not without risk as through the court process a decision may be made for the child to go home to birth parents or live with their extended birth family, if this is best for the child.
Anita said: "I actually decided to go down the Fostering for Adoption route quite late into the application process.  I got approved at the end of April and I got a call about six weeks later to say that a baby was being born the next day and would I like to be considered for him   From these initial conversations about the match, I knew that Harvey's birth parents had learning difficulties that might impact him later, and that he had older siblings.  Social workers worked very closely with his birth family, so I had enough information about the situation and the process as a whole, to be comfortable with taking the Fostering for Adoption route.  Getting the phone call and move-in date so quickly was quite a shock but very exciting too. I brought my oldest son Harvey straight home from hospital that Friday."
---
Adding to the family
When Harvey was around two, Anita got a phone call to say birth parents were pregnant and another baby was on its way.  Whilst adopters aren't automatically expected to adopt brothers and sisters of their children, they are always told about pregnancies, so the family are able to consider the impact of the new addition to the life story and identity of their own child or children.  Plus, once a new biological sibling is born, contact arrangements to benefit all the children will be reviewed.
At the time of the call Anita had been starting to consider adopting again and was keen to find out more about adopting Harvey's impending sibling.  Anita's second son Jessie joined the family straight from hospital, making them a family of three.
Just 18-months later another phone call came to say another baby was on its way, and although Anita was keen to add to the family and keep her children with their sibling, the decision to say yes, this time was understandably not quite as easy.
---
Thinking it all through
"During the first matching process with Harvey I was aware that his birth parents had learning difficulties so I knew this might impact him.  I had to weigh up the possibilities, but I went in aware of them and decided it was right for me.  When Jessie came along it was a little easier to make the decision because Harvey was two at this point and he was hitting all milestones and there were no obviously developmental issues, so I felt reassured that I could deal with the two children." Anita said.
"It was a little trickier with Kyle as the third child, because by this point, I knew Jessie had some developmental delays and to this day we still aren't sure if it is genetic or caused by a gene defect.  There was lots of unknowns and making the decision to adopt a third child when there was still lots of uncertainly about Jessie's needs was difficult.  One of the reasons I decided to go ahead was because I was immersed in the baby stage anyway, so I thought why not?"
When a further phone call came along about another pregnancy and fourth baby, Anita had already made the decision not to add to her family, so the conclusion this time was tough but much more straight forward and supported as realistic by the social workers.  Anita said: "I had already decided that adding another child to our family wasn't right for me or the boys and I was ready to move on from baby stage.  I was happy to stick with my three and luckily the family who adopted the youngest sibling actually live nearby and we meet up regularly so the boys can see each other, and we collectively are able to support this really important relationship."
---
Family life today
Since having the boys, Anita has single-handedly provided a safe, secure, encouraging, creative, loving and fun home for three young children, faced lockdown and undertaken the usual challenges of parenting, but she wouldn't have it any other way, adding: "My sons are all birth siblings and they came straight from the hospital to me, so we really did grow organically as a family. They are just brilliant, full of fun and adventure and they make every day worthwhile. We have our difficult times like any other family, but I wouldn't change our setup for the world.  The boys love nothing more than cosy movie nights snuggled up on the sofa, days out at the beach and we look forward to many more adventures together.  We chat about their adoption, and I love the fact that they all have a biological link which will help them understand their adoption and their sense of identity as they grow up."
---
Find out more
If you'd like to hear more real-life stories of adopting as a single parent, you can read our Q&A with Abi or watch our real-life case study with Mel.
We can also arrange for you to speak to a single adopter one-to-one, and in confidence, so you can talk about real experiences of single parent adoption with someone who has been there.
If you'd like to find out more please complete an enquiry form and one of our friendly team will give you a call to discuss your own circumstances and answer any questions you might have.