In the first of our guest-editor articles, we hear from Paul, one of our adopters who alongside his wife adopted a beautiful 5-year-old girl.  It takes longer for children aged over 3 years old to be placed, so here Paul talks about his experiences of adoption, taking six months off for adoption leave and why adopting an older child was the only choice for his family.
——
We had always thought about adopting and finally decided to enquire about it when we were both 44. We didn't have any children of our own, had a spare bedroom, and were relatively financially comfortable.  We wanted a bit of chaos in our lives and to give a child an opportunity to flourish under a different environment.
Many people want to adopt a baby but we just aren't baby people – we wanted an older child around the age of four, as we both had busy jobs myself being a teacher, and my wife owning her own beauty salon – which meant we could meet the needs of a child over four better. We were told that attachment issues are the biggest concern with an older child but that didn't put us off.
We attended an information event and that evening, we filled in an online form. The next day we received a phone call for a social worker to assess us and our home in the following week. The visit was successful, although the social worker did inform us that one of us would need to take a minimum of six months off work and possibly longer. This was a little bit of a shock as we both had demanding jobs. After discussing it, we decided it was better for me to take paternity leave financially, plus my wife could be more flexible in taking time off in the future due to being self-employed.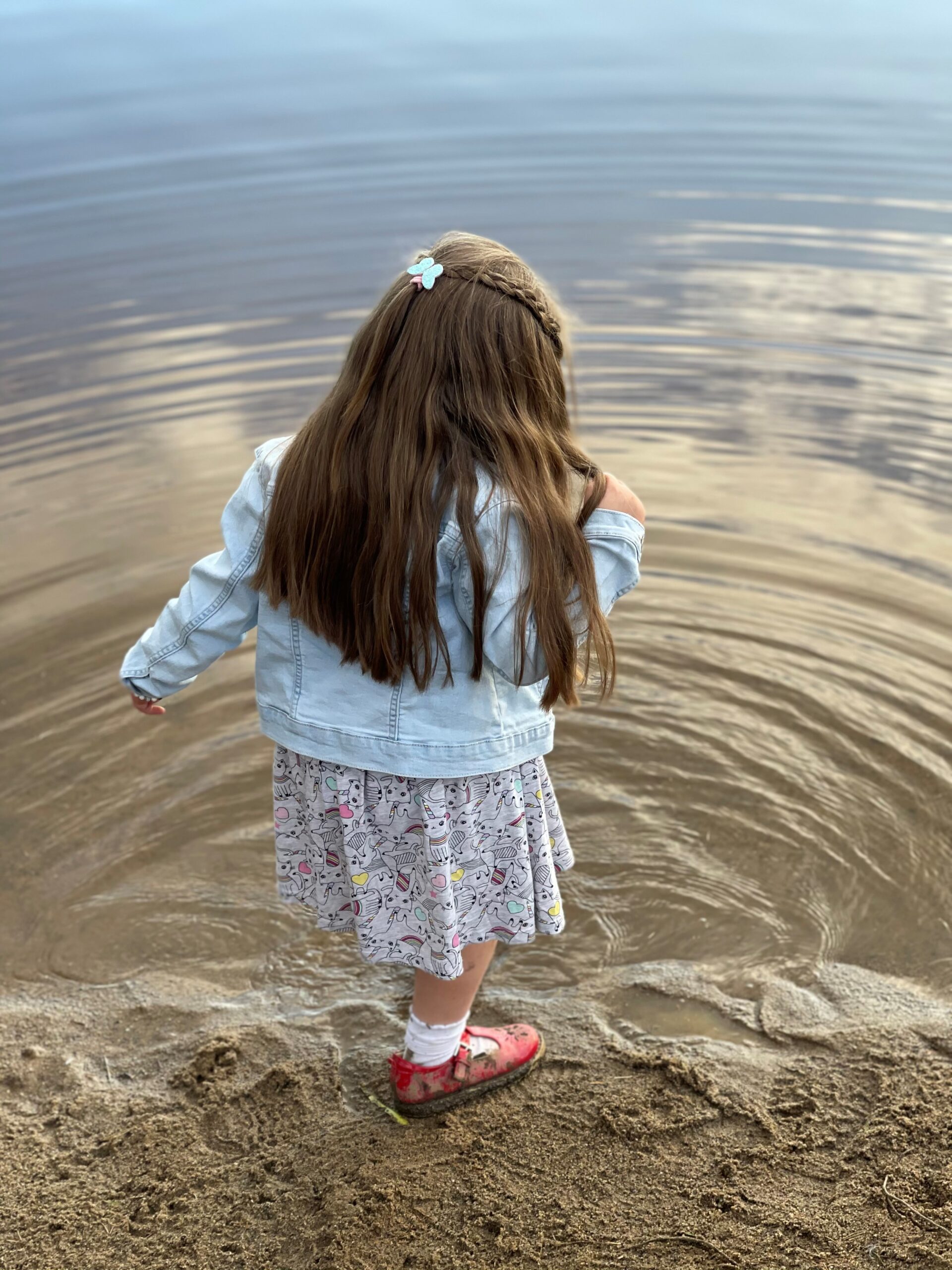 I had only had one day off through illness, so it felt strange that I would be taking six months off and I also felt a bit of guilt at having to leave my GCSE class. However, it was explained why this fits the needs of a child better, so I accepted it and informed my school about my plans.
Another task we had to do was to complete a training course on becoming an adopter. There were roughly six others there, some in couples and some on their own and they all wanted to adopt a baby – we were the odd ones out in wanting to adopt an older child.
We kept in touch and they all managed to adopt a young baby whereas we successfully adopted a 5-year-old. I remember an adopter speaking to the group and he stressed the importance of adopting the right child whose needs you can best meet. He had turned down two children he was presented with, as it wasn't the right fit for the children or him. We were adamant that we wanted an active older child, preferably a girl, and you will get asked these questions. Don't feel guilty by turning down certain categories of children that are not right for you, and be honest about whether you think you could meet each child's needs, as the wrong match will be hard for the child and you later in life.
We were assigned a social worker who needed to carry out a round of in-depth interviews ranging from finance to childhood background. These interviews can feel intrusive; however, the social worker is just getting a full picture of you and how you can meet a child's needs before they present their report to the panel. Due to the pandemic, we had our final panel interview through a Teams video call. They asked a range of questions that we were fully prepared for and we passed the final panel. That seemed like the easy part as the next part was the most difficult – the matching process.
Despite knowing that the matching process might take up to a year because we wanted a specific age and gender, it was still disappointing that we weren't matched straight away. After two months of hearing about children and none quite fitting the bill, we read about B – this girl seemed perfect and at the right age of 4. I contacted our social worker quickly and registered our interest. Nothing happened for a week and then we received the amazing news that we could proceed with our interest.
The most nerve-wracking part was having a meeting with the family finder and B's social worker to convince them we were suitable. There was a long two-day wait and eventually we were ecstatic to learn we could adopt B!
Everything snowballed from there – meetings with B's foster carer, child psychologist, primary school, and more – all through Teams. A 'chemistry meet' in a local park was arranged which coincided with her birthday. We met at a local park and were instantly smitten by this gorgeous, engaging and curious newly-turned 5-year-old.
The next step was the transition period, which because she was older, was longer than some transitions, but it meant she had more time to attach. This week was exhausting as we had to travel for a one hour round trip, sometimes twice a day. What makes the process so much easier is if you get on with the foster carers – we have met up on a couple of occasions with B's foster carers when Coronavirus restrictions eased. It was important to us that they remained a part of her life as they had done a fantastic job in caring for her.
For me, the most difficult aspect to get used to was being called "Dad" by B straight away. I never expected to be called it straightway. Strange but an equally wonderful feeling.
B came to live with us after the transition ended and we all seemed to connect straight away. The problems with attachment never materialised and the social workers were pleased every time they came to visit us. My wife found it difficult to go back to work and did miss B, and I did feel guilty to have all this time with her. Luckily, my wife managed to take some further days off so we could get used to being a family.
After a few weeks, B was integrated back into school. This meant that when she was at school, I had time to myself. Again, there was a bit of guilt that I wasn't working. However, it meant I could walk B to school and be there to pick her up. Plus, the time she was at school seem to fly by and it always seemed to be time to pick her up. The six months paternity did really go quickly and soon I was back in full-time work. What I would say now is to enjoy the time off and don't feel any guilt as you need that time to bond, especially if they are older.
Single men and women can also adopt and the previous adopter who spoke about his experiences at the training session took a full year's paternity. Certainly, with adoption, there is no stigma attached to paternity leave as it is becoming frequently more common.
Adoption has been the best idea we have ever had as we have been fortunate to become parents to a wonderful, amazing girl who continues to astound us with her progress, and we could never imagine life without her. The best feeling we had is when we legally adopted her roughly eight months after she came with us and we are now her legal parents. As well as her birthday, we will always celebrate her adoption day every year.
If you are thinking about adoption, like we were for years, then go ahead and apply. For us, it has been a positive, life-changing experience.