Here we continue our conversation with Sophie and Alex a couple from South Scotland who are one of the first adopters to complete the whole adoption process with Adopt Coast to Coast since our launch in April 2021. In the first article the couple told us all about starting their journey to parenthood, in this second instalment we look at the application process, training and most importantly, the day they met their daughter!   
---

Working with a social worker
One of the biggest unknowns for many people starting the application process is what working with a social worker is like, and how they will find being lots of personal questions about their lives.  For Sophie and Alex, they had two social workers as their original social worker decided to relocate, however, the couple say the transition was smooth.
Sophie said: "We took to our first social worker immediately, we had lots in common and we feel she really cared about us. We were sad she was leaving, but we felt that she wanted our relationship with our new social worker to be at the same level as it was with her.  We really got the impression that the team were treating the transition delicately. Our new social worker has been wonderful throughout – we knew her from some of the training and she has been lovely and brilliant with the transition. She really is one of the best people we've ever met."
---
Training
The couple carried out their 3-day adoption preparation training in September 2021 and they completed further Fostering for Adoption (FfA) training later on in the year. Although later decided that FfA wasn't practical for them due to the amount of travel potentially involved.
Speaking about the three-day preparation training Alex said: "We really enjoyed the training and took a lot from it. The reality about the children in care really stuck with us – a lot of the example papers are tough to read so when we got the real children's' reports we were definitely waiting for the scary moments. If we hadn't seen the previous ones, we would have been terrified by the ones we saw, but we read through them with a new understanding because of the training and I genuinely thought 'I think we can handle this.'"
Talking about what stood out for her from the training Sophie added: "We already knew that life story work was important and this, as well as broaching the topic with a child, was a big emphasis of the training. As adopters it's important to know just how big and important this area is, and the discussions in training really resonated with us. The training brought home that you're responsible for a human being and what you put in now, will impact how they will come out later.  You have to make them confident in their adoption, there is no way around it and adoption is an important part of who they are. You are, in a sense, custodian of their life story and you have to treat it delicately and respectfully and the training has helped us comprehend this better.
"When it came to reading about and understanding our daughter's own story, we went back to what we'd learnt in the training, and we felt able to deal with it and to ask the right questions.  For me training also helped me better understand that asking for help doesn't make you a weak parent, it means you're doing the best for your child.
"Colleagues and friends and family say they would have quite liked to have had the training we did before they became parents themselves. Even during introduction week, we had someone train us on how to feed the baby, how to bath the baby and how to change a nappy – which other parents get that?  This introductions week was amazing because we had a whole team who were there to support us and who were helping us to prepare for parenthood – it's brilliant."
---
Geography
Although Sophie and Alex are based outside of Adopt Coast to Coast's local authority areas, the couple say the geography hasn't been an issue throughout their application.
Sophie added: "Being out of area hasn't been an issue to us and a lot of things have been on Teams, and I guess this is one of the benefits of the pandemic. Geography hasn't been an issue in general and even during the induction week we made it work.  The preparation training was a bit difficult on Teams, and we do feel we missed the social aspect of meeting peers in person.  We missed not making the bonds with the other adopters, but our social worker made sure we had an adoption buddy who was fantastic. They have been a wonderful support to us, and we have had sperate Zoom calls with her and we have a WhatsApp group with her too."
The couple felt that as well as getting support from Adopt Coast to Coast they learnt a lot from their own research and conversations with others with Sophie saying: "Adoption is a secret club – as soon as you tell people you're adopting they suddenly say "oh I adopted", "my sister adopted" or "I'm adopted". We were surprised at how many people we spoke to whose lives have been touched by adoption.  You automatically become so much closer to that person because you have a shared understanding, shared empathy and a shared experience that others can't understand."
---
Stage Two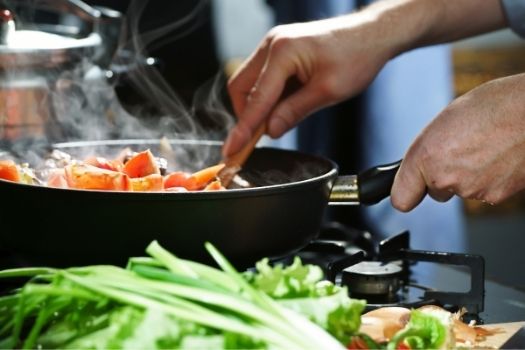 Stage Two of the adoption process should take four months to complete – this stage involves meetings with a social worker who writes a Prospective Adopters Report (PAR). The PAR is all  about the applicant or applicants and looks at various elements of their life, their thoughts on parenting, birth family and talking to their child about adoption etc. The PAR is then presented to a panel of adoption experts who decide if an application is recommended to the Agency Decision maker who makes the final decision.
The couple went on to start Stage Two in November 2021 and when asked about the home visits required for the Prospective Adopters Report (PAR) Sophie said: "As we're out of area we did the home assessments intensely over the week and our social worker came to stay near-by, whereas normally it's done over longer periods. The assessment sessions were in our home, and we were able to talk about the later steps too which was great for us.
"We felt privileged to be accepted by Adopt Coast to Coast because we live some distance away so we really put the effort into the workbooks, and we actually found it therapeutic. It's the most important piece of paperwork you're ever going to complete so we just gave it our all. You're effectively marketing yourself to your future child's social worker, so you must be on you're A-game and you need to really sell yourself.  We don't have anything to hide so we put it all on paper.  I don't think social workers are looking for the Hollywood lifestyle where everything is glamourous and perfect. They want to know about the boring things you do in your life as that's what they are looking for – stability and routine and normality."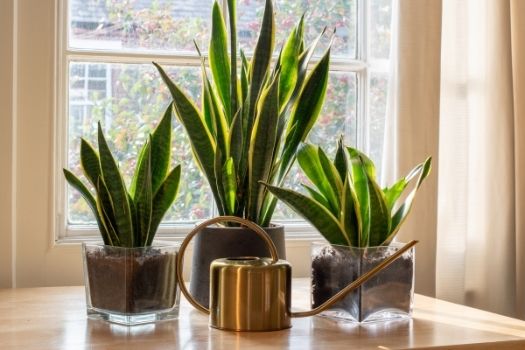 Alex added: "A lot of people presume their life is boring, but actually the day-to-day things are the most important for the Prospective Adopters Report (PAR).  You might think walking the dog, cooking and watching TV is boring, but actually they are the important things.  Making Saturday morning pancakes and dancing in the kitchen are the things that you remember when you grow up and are so important to the PAR. I'm not sure the social worker would like it if I went potholing and base jumping on the weekend mind!"
"Everything goes back to the fact that we picked the right agency for us – you want to have a connection to the agency and the person who's going to be assessing you, because the process is intrusive.  We found out things about each other that we didn't already know – after all when else do you sit down and go-though your memories about how you are brought up with a partner? It's just not something you dwell on.
"There's no judgement with the social worker – you have to remember that they have seen it all and heard it all, so you just have to be honest.  Our social worker knows more about us than anyone else in the world.  You want that person to be someone you trust and have a connection with, and we were lucky to have that with ours. If I could give any advice to any other applicants is to make sure you put the effort in with the social worker and homework book as it'll put you in good stead for when you do the home assessments." Sophie added.
---
It's a match
Sophie said: "Even when finding our little one it felt like fate. We got approved and the first profile I saw on Link Maker was our daughter's and I knew instantly she was our daughter.  This of course doesn't happen for everyone, but I had all the feelings and butterflies, and we knew we needed to find out more.
"We spoke to a social worker, and she thought it was a good match and from there it all happened so quickly. There had been a lot of interest in her because she was a baby, but the social worker loved our Prospective Adopter Report (PAR) and because we were open and honest in it, she could see how the baby would fit into our family.
"The following week a meeting with the baby's social worker was organised and we went along with 46 questions after reading all of the information we had!  Even at that stage we were thinking about life story and how we were going to answer questions, so the meeting was a great way to find out more."
Although applicants don't always get matched so quickly and the process isn't always so smooth as it was for Alex and Sophie, everything aligned for the couple and the match agreed and a meeting with the Foster Carer who was caring for their now daughter was arranged.
---
Meeting for the first time
"The bump in was quite awkward as you're going to a stranger's house to meet who is hopefully going to be your daughter but they've cared for her since she was days old so it all feels a bit weird. The baby was asleep too so we felt a bit awkward." Sophie said.
Alex added: "It's like you're trying to have a regular conversation and act normally, but your daughter is in the corner and you just want to hold her!"
Sensing the couple were feeling awkward, the foster carer stepped in, Sophie said: "A social worker put the little girl in my arms and though I knew there was lots of people watching and taking photos so I could remember the moment, I was just oblivious to it.  I had tears running down my face, and in that moment all of the pain of the last four years and infertility just washed away.  All that mattered was that she was mine and I was hers.  As I was holding her, she stretched out her hand to grab hold of Alex's finger – she chose us, and it felt like magic. It was just meant to be."
Alex added: "We feel so lucky that Adopt Coast to Coast were able to approve us. From the moment I saw the article about the launch, to now having a daughter, it has just felt like fate."
When asked if there was any advice they would offer others who are in the adoption application process the couple said: "We got some brilliant advice from our social worker really early on. They told us that if we were going to adopt we should go out and enjoy the process and to treat the application stage like a pregnancy.  We went out and bought clothes, we did the nursery and we just enjoyed looking at clothes and buying clothes and decorating like any other parents-to-be would. So many people – especially if they've come from loss – are too scared to go for it. They might rush it at the end, but for us we've really enjoyed this part and we were grateful for this advice and time to enjoy the process."
---
Find out more
If you'd like to hear more real-life stories of adoption, please view the Our children, our families pages.
If you'd like to find out more please complete an enquiry form and one of our friendly team will give you a call to discuss your own circumstances and answer any questions you might have.