Beth and her husband Adam adopted brother and sister Ewan and Lilly in 2011 who at the time were aged just six and three and a half.  Six years later, the couple decided to do it all again when they adopted three-year-old Sophie, a little girl Beth instantly fell in love with at an adoption activity day she was helping at through work! 
---

Adding to the family
Now that the family have two teenagers and a seven-year-old, we thought it was the perfect time to ask them about their own experiences of adoption.  In this article we look at their thoughts on adopting siblings and some of their contact arrangements with birth family.
Beth said: "Throughout both of our careers we have worked with struggling families within roles which look at youth offending, safeguarding and family support.  When we decided to look into adoption, we were not only keen to grow our own family, but a big motivator for us was a desire to help a child or children in need.  Our eldest child (Adam's now adult daughter from his first marriage) was delighted to support our decision to adopt and relishes being the "big sister" to all three of our adopted children.
"Whilst the idea of adopting a baby was lovely, because of our jobs, we were acutely aware of the harder to place children which include those over five, sibling groups and children with disabilities.  We just knew that adopting one of these groups was right for us as a family."
---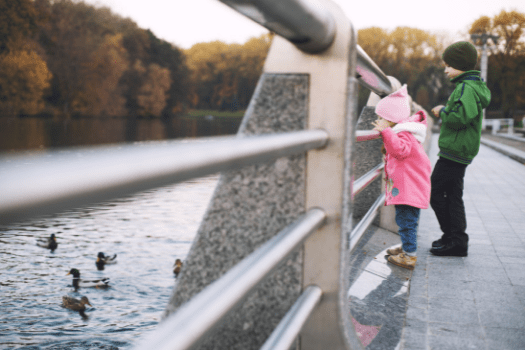 Siblings adoptions
Adam had a daughter from a previous relationship and the couple set their sights on adopting a group of brothers and sisters.  Originally, they were keen to offer a home to a group of three.
"We originally wanted a sibling group of three, but I was 42 and my husband was 58 when we started our application, and we were conscious that with groups of three children there's likely to be an older child who may have significant behavioural difficulties.  After weighing it up alongside our social worker, we decided that a group of two was better for us.  At the time many local authorities were looking to place a lot of sibling groups of two through adoption, so we knew we would be the right fit for one of these groups of children." Added Beth.
It is notoriously tougher to place sibling groups through adoption – they on average wait 36% longer to be adopted than single children, but for Beth and Adam they had no negative concerns about providing a home for siblings.
---
Contact arrangements
The couple were keen to understand what contact arrangements with birth family might look like, with Beth adding: "It's important to remember that contact isn't just about birth mum and dad, and arrangements are often agreed for brothers and sisters too.  From the start of the matching process, we knew our son and daughter had brothers and sisters who had already been removed from birth family.  We were keen to understand what contact arrangements with them might look like.
"Keeping some form of contact with Ewan and Lilly's siblings was something we were very conscious of, and we spoke to our social worker in detail about what we'd like to happen. We were also able to freely discuss any concerns we had.   Although splitting up brothers and sisters might sound unimaginable, it's important to realise that it only happens in the best interest of the children, and so there's a better chance that they will be adopted.  Emotionally it's tough to comprehend, but on a practical level it makes sense for the long-term care plans of the children – and ultimately that's the most important thing."
As part of their contact arrangements, it was agreed for Ewan and Lilly to have indirect contact with their siblings. This contact was in the form of an annual letter which is sent via the local authority (so no names and addresses or personal details are given).  Although Beth and Adam have always been open to indirect contact, this was sadly not arranged formally so does not take place.
Beth added: "I do understand that it can be emotionally difficult for some parents to keep some form of contact between birth brothers and sisters after adoption.  As parents we're all busy and everyday life can take over, but not having the opportunity for letterbox contact has been tough on our son and being older than Lilly, he remembers his older siblings and he would have liked to have known more about them.  We have always been open to contact and I suspect our son will want to have direct contact with siblings when he is 18, which we will fully support."
The couple's third child has indirect contact with her birth parents and paternal grandmother. The family write annual letters to both parties, and although they don't get letters back from the birth parents, they have had responses from the birth grandma which we they are very grateful for.
---
Offering advice
When asked about what they would say to anyone considering adopting a brother and sister group Beth concluded: "When you're at the point of looking at a match, trust your social workers.  We had three or four groups of siblings lined up and we were stumped as to how to make a judgement on paper. But our social worker called and said: 'I know we've said we'll stop, but I've found your children' – and she was absolutely right, they are the perfect fit for our family.
"When you adopt a sibling group, one of the children is always going be older, which means that you won't always get to see the "traditional" firsts. But you'll get lots of other firsts, like the first time they call you mummy and daddy, and it'll not be because it's a name they've been given, but because they mean it.  The first time they go to school, or the first time they tie their shoe themselves – there's plenty of other first to enjoy.  Another huge benefit is that you only have to do the assessment once with siblings, plus for us a bonus was that we didn't get the sleepless nights!"
If you want to find out more about adopting brothers and sisters read our article about sibling adoption here.
Make an enquiry to start your adoption story.
*names have been changed throughout.