There are several adoption agencies and for those starting to research adoption it can be difficult to know what to look for in an agency.  Here we highlight just a few of the benefits of starting your adoption story with Adopt Coast to Coast.
---
1. We have many years of experience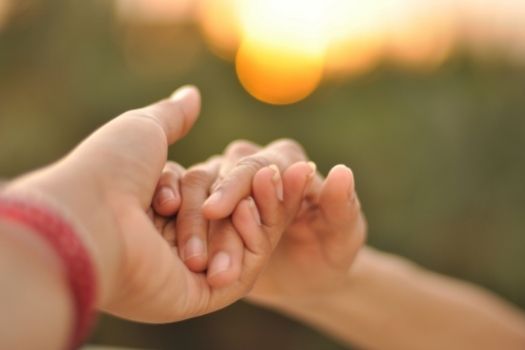 Our three Local Authority partners (spokes as we call them!) have all been delivering adoption services for many, many years.
Together we are able to combine all of that experience to do the very best for children and offer the right support to both prospective adopters and adoptive families.
2. We are officially good at our jobs
Each of our spokes are rated either good or outstanding by Ofsted (Office for Standards in Education, Children's Services and Skills). Giving you extra reassurance that we provide high quality services.
---
3. We span the width of England
We are the only Regional Adoption Agency to span the breadth of England – in fact we cover an area of over 9,500km² in Cumbria, Durham and Sunderland alone.
This means we can match children with the right family for them from a bigger pool of prospective adopters.
4. We are timely 
As collectively we have a large number  of children needing adoption, we are more likely to match a child with you quickly.  If you're happy to, we may  also start looking at early linking while you're in Stage Two.
---
5. Adoption guidelines
In line with national requirements, Stage One of the adoption process should take 2 months and Stage Two should take place within a further  four months. This means we can assess and  support you to be approved and matched with a child  within 6-12 months.
6. We are here to help
Our priority is finding the right homes for the children in our care, who have a range of needs,  which means we want lots of different families coming forward to consider adoption. We are here to support you – we don't judge, we don't want people to rule themselves out and we want to help you to decide if adoption is right for you and if you can meet the needs of our children.
7. Children are in our care
As Local Authorities we are directly responsible for the care of children who have a plan of adoption. This means prospective adopters who are approved with us are considered before other adopters  for the children who are living with our foster carers, making the matching process smoother.
---
8. Ongoing support
If you are matched with our children, you will have a seamless transition to adoption support because we are responsible for offering this. We really get to know our families which means we can help you as much or as little as you and your family need.
9. We love what we do
We want to find the right homes for the babies and children in our care. To do this right we have to love it – we are committed and motivated in what we do, we love to help people grow their knowledge of adoption, help families form and support families where needed. It's what gets us out of bed in the morning.
---
10. We're open
If you'd like to find out more about working with us, we'd be happy to talk through our approach, how we support you and the process as a whole.  We can also arrange for you to speak to one of our adopters confidentially so you can find out more from them about the realities of working with us.
I was 23 years old when I started the adoption process as a single adopter. My social worker was so down to earth and understanding, at first I was nervous of meeting her and starting the process. My social worker instantly put me at ease. If I could give any advice to someone starting the adoption process and building a relationship with your social worker, it would be to just be yourself, relax, and be as open as possible, they're not expecting you to be perfect (because no one is!)

Danielle
---
Find out more
Speak to an adoption expert in an area closest to you by completing our enquiry form here – or email any questions to adoptcoasttocoast@durham.gov.uk.