Dated: April 2022
Adopt Coast to Coast the Regional Adoption Agency (RAA) for Cumbria, Durham and Sunderland is celebrating its first birthday this month (April 2022) having successfully found homes for 120 children since its launch a year ago.
Cumbria County Council, Durham County Council and Together for Children, which delivers children's services on behalf of Sunderland City Council, joined forces in April 2021 as part of an initiative to unite adoption services across the country with the purpose of giving adoption teams greater opportunity to find the right homes for children in care.
Since its launch, Adopt Coast to Coast has approved 77 adopters and over 70 more are currently in the adoption application process which stands the partnership in good stead for year two.
Adopt Coast to Coast follows a hub model meaning each Local Authority remains responsible for delivering its adoption services on a day-to-day basis, but the three Local Authorities work together to collectively find the best match for children and babies in their care. As approved adopters are considered for children across all three geographical areas rather than a single Local Authority area, this can speed up the adoption process for prospective adopters.
Adopt Coast to Coast is responsible for supporting the development of the services provided by each partner and for the recruitment of prospective adopters.  By sharing resources and knowledge, Adopt Coast to Coast can also offer greater support and a more responsive service both during the adoption process and on an on-going basis through post-adoption support.
Paula Gibbons Head of Service for Adopt Coast to Coast said: "As we celebrate the first anniversary of Adopt Coast to Coast it is the ideal time to reflect on all that we've achieved, and how the team have come together over the last year.  We launched at a time when there was a lot of uncertainly due to Covid and an ever-changing working environment, but the teams have fully embraced being part of Adopt Coast to Coast and working alongside their new colleagues. They have fully supported service improvements and are helping us to further develop and share learnings which will allow us to continue to find the best permanent homes for the children in our care and to support our adopters.
"We have received a very warm welcome since launch and have seen an increase in enquiries of 31% which means we are in a strong position in starting year two.  Despite our success we know we need to continue to work hard to bust the myths that result in people deciding they are not suitable to adopt even before they contact us.   Collectively agencies across England don't have enough adopters for the number of children and babies needing a permanent home, so we are always looking for more safe and loving homes for children in our care.
"We are keen to speak to people who are considering adoption as a way to start or grow their family and we are in particular need for adopters who would consider children who typically wait the longest to be matched with a family.  This includes brother and sister groups, children aged 4 and over and children with disabilities and learning difficulties.  We hold two virtual information events every month and offer one-to-one appointments and I would encourage anyone who has thought about adoption to come forward to find out more and to allow us to help them decide if adoption is right for them."
---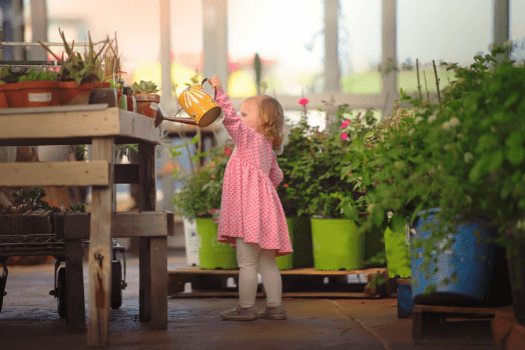 Sophie and Alex are one of the first adopters to be approved and matched with Adopt Coast to Coast since its launch in April last year.  The couple believe fate was playing a hand when they came across an article about the launch of the then-new Adopt Coast to Coast and their lives changed forever.
Alex said: "We were feeling very disheartened by delays with the agencies we'd originally spoken to due to Covid, but we came across an article about Adopt Coast to Coast at exactly the right time.  It sounded great – it combined the good things about working with a local authority because they were coming together, mixed with a bit of a geographical distance. This meant we weren't going to bump into the birth family when doing our weekly shop, so we got in touch with the team straight away."
Sophie added: "We've really enjoyed the process with Adopt Coast to Coast and think everything links back to the fact that we picked the right agency for us. You want to have a connection to the agency and the person who's going to be assessing you, because it's so personal.  We found out things about each other that we didn't already know, but there's no judgement with the social worker.  You have to remember that they have seen it all and heard it all, so you just have to be honest and enjoy the process."
The couple started their application process in July 2021 and have recently completed introduction with their daughter. Talking about the first time, the couple met their daughter Sophie said: "A foster carer put the little girl in my arms, and I knew there was lots of people watching and taking photos so I could remember the moment, but I was just oblivious to it.  I had tears running down my face, and in that moment all of the pain of the last four years and infertility just washed away.  All that mattered was that she was mine and I was hers.  As I was holding her, she stretched out her hand to grab hold of Alex's finger – she chose us, and it felt like magic. It was just meant to be."
Alex added: "We feel so lucky that Adopt Coast to Coast were able to approve us. From the moment I saw the article, to now having a daughter, it has just felt like fate."
Find out more about adopting with Adopt Coast to Coast at www.adoptcoasttocoast.org.uk or by calling on 03000 268 268.