LGBT+ Adoption & Fostering Week returns today – 7 March – for its tenth year. The campaign – which encourages more LGBT+ people to consider both routes to parenting and caring – started in 2012. LGBT+ adopters and foster carers created the campaign to raise awareness and drive change, following statistics showing that 1 in 31 adoptions in England were to same sex couples in 2011. In 2021 the figure stood at 1 in 6.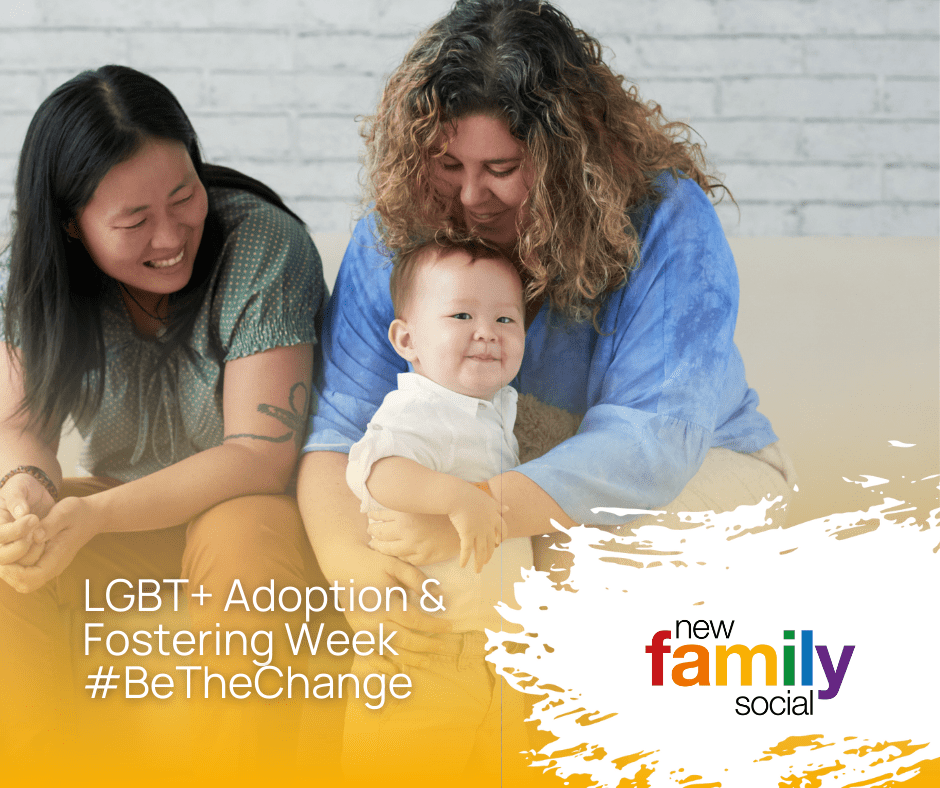 The campaign brings together some 70 adoption and fostering agencies from across the UK and LGBT+ potential applicants.
#BeTheChange – the theme for 2022 – asks LGBT+ people to think about the range of vulnerable children they could parent or care for. Each day will focus on sharing stories from LGBT+ adopters and foster carers already being the change for some of the country's most vulnerable children.
On Monday the campaign will share stories from LGBT+ people who parent and foster siblings. New research for the campaign showing that same-sex couples are more open to considering adopting siblings than opposite-sex couples will be released.
Tuesday will share the stories of LGBT+ people who've adopted or care for children aged 5 or older. In England 6 in 10 children who started to be looked-after in 2021 were aged 5 or older.
There's inspiring stories on Wednesday from LGBT+ people who've adopted children with life limiting or life-changing conditions. On Thursday LGBT+ people who've adopted or foster children who have a mental health issue, are neurodivergent or have experienced trauma share their stories. LGBT+ autistic people who've adopted will share their stories too.
The campaign week closes on Friday with stories from LGBT+ people who don't share the same heritage as the children they've adopted or foster. An LGBT+ adoptee will also share their story of this situation.
The need for more LGBT+ people to consider adoption or fostering is as great as ever, despite ten years of our successful campaign. When it started few agencies could answer the question 'How many LGBT+ applicants do you have?' Now it's the bare minimum of information agencies should have when speaking to potential applicants. If you're LGBT+ you can find agencies that want to hear from you and will offer you dedicated support.

Tor Docherty, New Family Social Chief Executive
For more information on LGBT+ Adoption & Fostering Week click here.
---
A note from Adopt Coast to Coast
Adopt Coast to Coast is proud to support LGBT+ Adoption & Fostering Week 2022. We are a member agency of New Family Social meaning our adopters and prospective adopters have access to the agency's extensive resources which include training, support groups, articles, news and advice.  To find out more about how we support LGBT+ people throughout an adoption application and once a new family is formed submit an enquiry form here.